THE Northern Echo Education Awards 2017 are being held on Tuesday, March 14 at Darlington Council.
Below are all the nominees and their categories.
ACTIVE COMMUNITY
MADD - St John's School and Sixth Form College
MADD is a group of students from all ages across the school that are mad about Music, Art, Dance and Drama. They meet together after school and produce a range of performances that include choir, orchestra, bands, artistic work, dance and drama, including the school pantomime and main school musical – the Wizard of Oz this year. These are always amazing performances to which the local community as well as the parents of the students performing are invited to attend.
MADD is very active within school and performs at all of the major community events during the school year such as awards evenings, celebration day for Year 11, assemblies and religious events at Easter and Christmas.
The choir is extremely active in the local community and has performed at r local parishes, the Crook Town Community Carnival celebrations and at the local residential home, Eden House, at Christmas when it sings carols for the residents. Some of the choir's most notable recent performances have been at Durham Cathedral where it sang as part of the Catholic Partnership of Schools Arts presentation. It has also taken part in workshops with the head of the Durham Music Service, after which they performed for groups of local primary school children, and has provided musical entertainment for services at Bishop Auckland Castle and Chapel. A number of students from the school took part in the Kynren Festival.
Darlington College Arts Students
COLLEGE students came up with community artwork and a live campaign to help to tackle the stigma of mental health.
Mental health issues can affect anyone at any time, with one in ten young people experiencing mental health difficulties. With this in mind the council's public health team invited Darlington College's graphics, art, fine art and photography students to design posters to help raise awareness of mental health issues and the stigma around them.
More than 40 students created some excellent designs. Ten were chosen to front future social media campaigns and the six best designs were turned into posters which are currently on display at bus stops in the town centre and outside the college.
Student Joe Bell, creator of the text message design, said: "This was a great opportunity to work on a live advertising campaign with a client to a design brief with deadlines. I have learned loads, have a great addition to my portfolio and am so proud to see my design on display. I hope the posters make an impact and help people."
HEALTHY LIVING
Y8 and Y10 students, St. John's School and Sixth Form College, A Catholic Academy
HEALTHY living forms an integral part of the PSHE programme in this school, where each year group develops their own programme to ensure students have an awareness of the need for healthy living and healthy pursuits. Generally, the topic links to some form of charitable outcome and this year two year groups carried out an activity that raised money for local charities.
The Y8 students had a smoothie enterprise task that explored healthy drink options. This involved a day of enterprise tasks where students worked in a Dragons' Den scenario, developing a company structure and designing a range of smoothie drinks based around natural fruits. The combinations were very interesting and the students had to 'sell' the ideas to a group of judges after setting up a stall in various locations around the school to sell their product to other students in the school.
The timeframe for this was remarkably small and the combined total of money raised was more than £200.
The task was also linked to healthy drink options available to students during break time and lunchtime, and a representation was made to the caterers in the school by members of the student council.
Y10 students took part in a health walk around the school, despite appalling weather on the day. Their activity was part of a 'drop down' day on the November 9 last year, when the whole school explored aspects of healthy living and health awareness as part of the PSHE programme.
The idea of the walk was to make students aware of the need for exercise on a daily or regular basis and involved them attempting to walk a target distance in one hour around the perimeter of the school. More than 200 students took part, each donating £1 to the activity.
Greenland Community Primary School
GREENLAND place great emphasis on a healthy breakfast because it believes it is the most important meal of the day and one that will help children concentrate and ultimately achieve greater things academically.
Staff recognised that some children require physical activity to help them start their day in the best possible way, so they developed what is now a happier and far healthier Breakfast Club that limits the time children spend watching TV and has replaced desk-bound activities with active ones.
The introduction of the Movement on a Morning programme which encourages children to participate in a gentle exercise group has been a huge success, helping children to understand that exercise and a healthy breakfast go hand-in-hand and encourage your brain to work!
Through these simple but important changes the children now understand how to mix healthy food with healthy exercise from the early stages of their development. They believe that the better they eat and the more physical activity they participate in, the better they will do academically.
The importance of a healthy start to the day has filtered into the normal school day so that all children can benefit from it and no one misses out. The introduction of Just Dance into the registration process now sees all children moving and in doing so provides everyone with a fun and energetic start to the morning.
Working in partnership with our school meal providers, Taylor Shaw, to create a whole school Fun with Food initiative showed children how food gets to their plate. From making their own bread, to riding the smoothie bike activities have instilled the importance of healthy living and good nutritional choices into the entire school in a fun and engaging way.
To ensure we capture the imagination of all children, the school also works with SAFC and has introduced a Family Learning Programme where parents join their children in school to learn about healthy living.
Overall attendance has increased and progress continues to improve. Children are more eager to be in school and to get here on time so they don't miss out on the morning fun.
Behaviour has also improved since the introduction of our various forms of morning exercise activities.
Healthy living is an essential part in the school day and very much a priority for everyone at Greenland.
APPRENTICE OF THE YEAR
Ben Hamilton, Middlesbrough
AFTER working at SSI for six years Ben Hamilton was made redundant then struggled to find find work in the trade he was qualified for. Due to the closure of SSI and the wider affect it had on the region there were limited opportunities for Ben to get back into work, so he decided to change his career path altogether.
Ben enrolled onto a Motor Vehicle course at Middlesbrough College and had secured employment with an apprenticeship at DA Watson Commercials in Middlesbrough. This is where Ben works full-time and is trained on the job by a very supportive employer.
Ben is nearly finished his first year of a Level 2 Heavy Vehicle apprenticeship course.
Ben attends day release at Middlesbrough College site, where he is studying his Btec, then carries out the occupational element at work and is assessed in the workplace.
Ben has had 100 per cent attendance and has passed all of his exams to date. The feedback from his tutors is always positive and they think he is an excellent and motivated student.
Ben has recently become a father and has worked hard personally and professionally to get where he is.
Ben will progress on to the level 3 Heavy Vehicle apprenticeship with the aim of being a fully qualified fitter at the end of his programme.
Jake Brown, Darlington College
FROM the start of his apprenticeship Jake's behaviour and attitude showed real potential. He was always on time and respectful in class, positively contributing and showing higher level thinking skills in group discussion. He also had the courage to challenge.
A natural leader, Jake was encouraged to develop these skills by leading group tasks, not just in college, but outside the working environment, too. He would encourage others within his team who were struggling to grasp the work ethic, would arrange to collect them to take them to work so they were not late and was quickly regarded as someone the rest of the group could look up to for.
EE recognised Jake's potential, and after completing his 12-month apprenticeship he was given the opportunity not only for a full-time permanent role but for immediate promotion. He is now a senior customer service representative, coaching and developing the next generation of apprentices.
During the course of the apprenticeship Jake was keen to set up his Personal Development Plan, and was focused straight away on his career. In a matter of months he worked with his team leader to work on his call handling skills, which soon meant he was able to complete higher level escalations, and from there to covering the team during absence, calling customers when they scored agents low with NPS and developing his peers to success.
Harry Bowes, Reid Street Primary School
HARRY joined Reid Street Primary School in September as a PE apprentice and has already proved to be an invaluable member of staff.
For three mornings a week Harry helps and supports Year 4 as a classroom assistant. This involves administration duties as well as supporting and encouraging children – which he does efficiently and compassionately.
When he's not supporting Year 4, Harry is actively involved in delivering PE lessons alongside class teachers. Prior to the lessons, Harry not only researches the topic they will be based on, but also invents games and activities which will enable the children to make maximum progress whilst having fun. He always ensures the necessary equipment is set up and put away – resulting in more time for the teachers to teach!
As well as supporting within curriculum time, Harry also runs and organises a range of before, lunchtime and after school clubs which encourage reluctant sportspeople to join in, are based on encourage fair play or are aimed at understanding what it's like to have a disability – for example by playing blind football. The majority of these clubs are full to capacity which is testament to Harry's relationships with the pupils.
Harry is a positive role model to pupils at all times. He encourages children to be resilient, to strive to be the best sports people they can be, and to be fair and respectful.
SPORTING ACHIEVEMENT
St John's School and Sixth Form College
STUDENTS at St. John's School are encouraged to take part in as many sporting activities as possible both at competitive level and on a fun basis. Many perform at the highest level and deserve recognition for this.
These include:
Ethan Crawford, who competed for the British Catholic schools competition in Europe and won three gold medals, setting two new personal bests. This is a remarkable achievement for a student who has only been sprinting competitively for two years and is already ranked second in the country at 200m in his age group.
Matthew Bradley, who is the fastest combined runner and swimmer in the county, captaining the County Durham team at the National Championships, swimming at county level and competing in the National Schools Biathlon.
The Year 13 cricket team, pictured, who have performed magnificently at regional and national level, winning the County Competition Final then being invited to compete in the Chance2Shine National Competition, where they became Northern County Champions and progressed to the National Final. A narrow defeat meant they finished second in the country – a fantastic accomplishment.
SCHOOL SUPPORT STAFF
LIBRARIAN Annette Lee plays a fundamental role in the daily lives of the children at Wolsingham School. 
However, her role goes above and beyond that of simply maintaining the library and issuing books. The enthusiasm and dedication with which
Annette leads the Accelerated Reader programme has embedded reading at the very heart of the school ethos. Between September 2015 and June 2016, 6,476 books were read. 
Every day, from 8.45-9.05am, every student in the school is reading, whether it be privately, sixth-formers listening to younger students reading, or students discussing books they have read. 
Annette, who works closely with parents to encourage reluctant readers, has been using Accelerated Reader since 2007, implementing it with years 7, 8 and 9.
Four times a week there is a 20-minute reading session during registration, with students expected to do 20 minutes of home reading every night.
Annette's expectation is that all students will improve their reading age, and every term she leads celebration assemblies, with awards given to word millionaires and students who have made better-than-expected progress.
Such is Annette's passion for reading in September she extended the reading scheme to years 10-13. All adults read in the school too and staff are involved in a book club – reading widely and often.
Debbie race - Cassop School
DEBBIE has been a vital part of Cassop School for as long as I can remember and always goes not only one extra mile, but an extra 20 and more! 
Her dedication to the school, and every child in it, is truly an inspiration. 
I know the extra time and commitment she puts in after being a student at the school many moons ago. 
When my daughter left Cassop for secondary school I asked her what had been the best part of being at Cassop and she said Debbie. Debbie kept her safe, encouraged her, pushed her to limits and taught her so many valuable things. 
She worked tirelessly to raise funds with the children for a fantastic leavers' day, and organised so many special treats for each child that the memories will last a lifetime. 
Debbie leaves her own family to travel to Low Mill for three days so our children can experience fantastic memories.
My daughter suffered with anxiety and so she didn't miss out Debbie was there at 11pm each night for me to pick her up and at the door waiting the next morning for her to return to Low Mill. 
Debbie leaves an imprint on every child she supports, she is truly one of a kind and deserves this award and so much more. 
I know there are many more who would sing this wonderful teaching assistant's praises.
Melanie Stand, Queen Elizabeth Sixth Form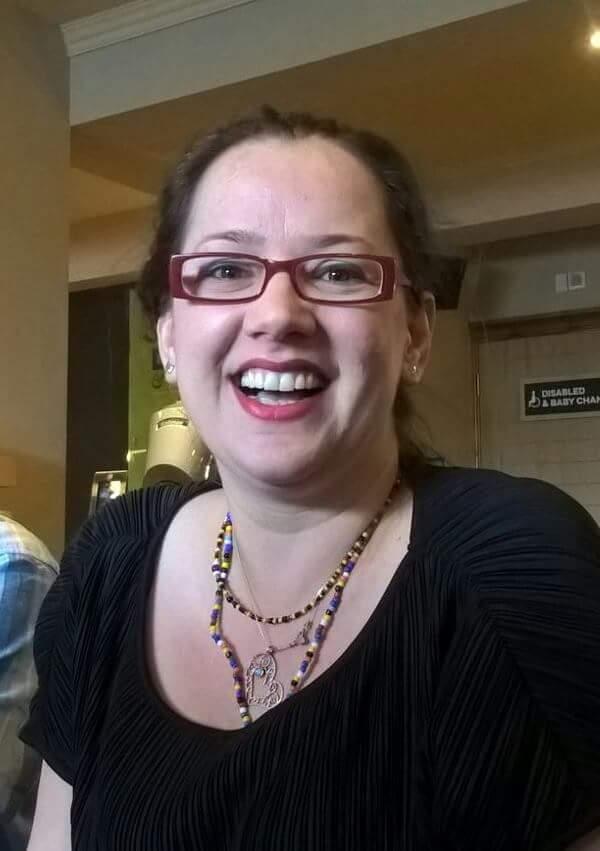 WHEN I was at school, Mel held regular appointments for students who needed someone to talk to and was an asset to school life. 
Since going to college, I attend Mel's discussion group, where she allows young people a voice and a chance to be taken seriously. 
She also runs a student drop-in every week where A-level students can relax, have fun or study. 
Mel provides everything from a cup of tea to a shoulder to cry on and never let's anyone feel they are bothering her. I couldn't have got through my first year at college without her. 
Mel's care, thoughtfulness and pure loveliness inspire everyone around her. 
Working for Darlington Area Church Youth Ministry means she is constantly with teenagers. I have never met anyone who has a negative thing to say about her. 
She helped me out of a very dark place. Mel was the only person I could relate to, she provided a place students could go without judgement to receive support they desperately needed. 
She gave up all her breaks and lunches if asked and once stayed back an hour after school to speak to me. Mel would do anything for anyone.
She completed a skydive with a student she was helping who wanted to raise awareness of the condition her father had died from and she found out she had. Mel, despite being terrified, completed the skydive with her and raised hundreds of pounds.