WE asked each North Durham candidate to explain to The Northern Echo's readers why they deserve your vote. Here's what they had to say.
Kevan Jones, Labour Party
"Since first being elected in 2001, I have worked hard on behalf of North Durham, dealing with thousands of individual problems and seeking to represent all constituents, irrespective of their opinions.
"I have always made myself as accessible as possible through monthly advice surgeries and regular meetings with individual constituents.
"In Parliament, I speak regularly on national issues, regional issues and have raised concerns of individual constituents, most recently about the terrible way that Durham County Cricket Club have been treated and the devastating effects of unregulated cosmetic surgery procedures on a number of my constituents.
"Our future relationship with Europe has led to great uncertainty which will dominate the political agenda for years to come. I voted to remain in the EU on June 23, 2016, but I accept the result of the referendum.
"I voted in Parliament to trigger Article 50. It is now clear to me that Britain's future lies outside the EU. The task now facing us is to get the best deal possible to protect the jobs and living standards of constituents in North Durham.
"It is vital that any deal protects tariff-free access to the European Market for our region's exports to protect North-East manufacturing jobs.
"I served as a Defence Minister in the last Labour Government and am currently a member of the NATO Parliamentary Assembly and one of the two Parliamentary Commissioners on the Commonwealth War Graves Commission. I have always supported the need for our country's strong defence and security.
"Our region and community still face many problems which have been made worse by the Conservative government's deliberate policy of redirecting resources from schools, policing and local government in the North-East to its Tory heartlands in the Home Counties.
"I am asking for your support on Thursday, June 8, so that I can continue to work hard for the people of North Durham.
Laetitia Glossop, Conservative Party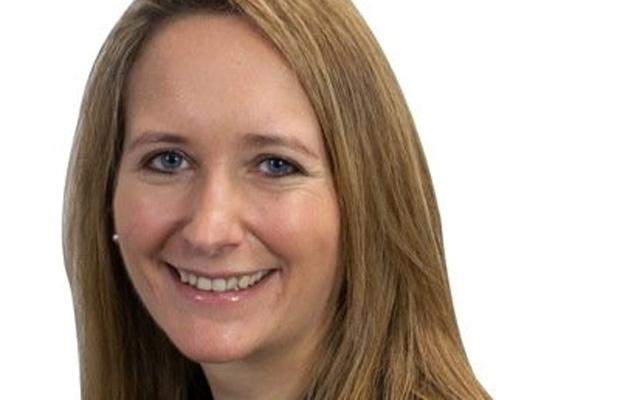 "I first stood for election in North Durham in 2015 and am honoured and delighted to return to fight the seat for a second time in 2017.
"Having spent a lot of time here, I am familiar with the local issues and as a Durham graduate I have a long-standing connection with the region and am passionate about standing up for the North-East.
"I am a businesswoman by background, have run my own recruitment company and been a school governor.
"I believe I bring a relevant and fresh breadth of experience, which is not just political, on which I will draw to deliver the following priorities and vision for the people of North Durham.
"Firstly, to support Theresa May through the Brexit negotiations and fight to make sure the interests of North Durham are strongly represented throughout, ensuring that Brexit will be a catalyst for a new era of opportunity in North Durham.
"I will use my experience in business and recruitment to deliver jobs, apprenticeships and new business to North Durham and provide opportunities for people of all ages across the constituency.
"I see great opportunity to bring new industries, such as FinTech, in which I am involved, to the area.
"I will be proactive holding Durham County Council to account for the delivery of better services, less waste, lower taxes, fair treatment of council employees and I will stand up for the proud heritage of North Durham, so callously undermined by the recent closure of the DLI Museum.
"A vote for me on June 8 is a vote for change in North Durham. It is a vote for a brighter, more positive future, with better opportunities and a new voice for North Durham under a strong and stable government led by Theresa May.
Craig Martin, Liberal Democrats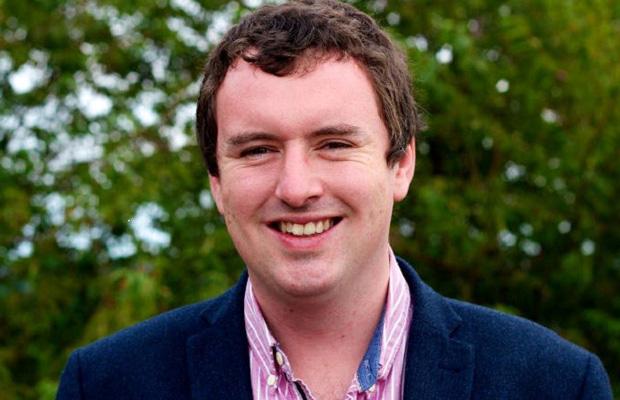 "The Lib Dem plan really will change our area's and Britain's future for the better.
"My three key priorities are investment in schools and education, standing up for NHS and giving North Durham a strong voice.
"Changes to the funding of schools could have drastic consequences for our area, we cannot allow the education of young people to suffer.
"While preventing these cuts I'm also proposing to put an extra £7 billion into education.
"This would be particularly targeted at early years to ensure every young person gets the best start in life.
"More also needs to be done to reduce teacher workloads so that they can focus on their classes rather than bureaucracy.
"The Lib Dems will require Ofsted to review and grade how much pressure school management is putting on them.
"Our health and social care system needs investment now to maintain standards. I want a penny on income tax to provide £6 billion of additional revenue.
"We need to ensure mental health has the same standing within the NHS as physical health and end this historic inequality.
"We should restore grants for trainee nurses, to encourage more into the profession and prevent future shortages.
"Currently Labour are letting us down by allowing the Conservatives to pass measures with little opposition, I will be the strong and competent voice that will stand up for our area.
"We will make our system more democratic by creating an elected House of Lords and putting in place fairer voting system for local elections.
"We would put a cap of £10,000 on political donations to remove big money from politics.
"Finally we would bring in voting rights at 16 to allow even more young people a say in how our system is run."
Kenneth Rollings, UKIP
"Born in Dryburn Hospital, I originate from Birtley which was part of North Durham while I was at school.
"After traveling and working seasonally in a number of countries overseas within Europe and Arabia, I returned to the UK working for six years on a premium railway company.
"I became a very active branch representative within the RMT trade union becoming the union health and safety representative and branch treasurer within the company.
"I also attended the RMT political school which opened my eyes to how the EU was not designed to be a democratic institution and was the driving force behind the country's privatisation of the railways as well as the NHS among many other industries.
"I became the North-East candidate for a pan-European party called Libertas trying to make the EU democratic from the inside due to the knowledge I attained at the RMT and Libertas.
"I soon realised the only way to make the EU democratic is to abolish it.
"Therefore the best option was to join and work actively within UKIP for Britain to leave the EU and trade freely with the commonwealth and the rest of the world with a more common sense approach to controlled immigration.
"Guided by national politicians who are accountable to the population, I believe political correctness is used as a convenient tool to suppress legitimate concerns.
"So, to summarise, I have experience in financial accountability and costing, collective bargaining, employment conditions and health and safety, local area politics by observation, knowledge of how EU and national politics affect our local area and most importantly I am also a resident of North Durham so have a vested interest in its improvement.
"UKIP's pledges are to: cut/control immigration, NHS before foreign aid, protect our heritage, encourage modern and fair direct democracy."