THE daughter of a delivery driver murdered almost 25 years ago has made an emotional plea to help bring her father's killer to justice.
Paul Logan, who was 25, was lured to his death at remote location after a bogus order for a Chinese takeaway was placed from a nearby telephone box in Shotley Bridge, near Consett.
The body of the father-of-two was found at Blue House Farm in the early hours of Christmas Eve in 1993.
He had been beaten to death and his killer has never been caught.
Family offer £50,000 reward to help catch killer
Flashback to 2000: Parents still hope killer will be caught
His daughter, Natalie, was just a baby, when Mr Logan, from Blackhill, died, and his son, Michael, was a toddler.
Natalie, now 25, from Shotley Bridge, said: "Twenty-five years this Christmas we have been left with no answers and no justice. Someone out there knows why and how I have gone through life growing up without my dad.
"I can't sit and say I miss him everyday. How can you miss something you didn't have or know?
"For me this hurts more. If I could one day with him to know what he's like. Did I look like him? Am I like him? Is he proud of the young woman I have become?
"He was the same age as I am now and he had his whole life ahead of him.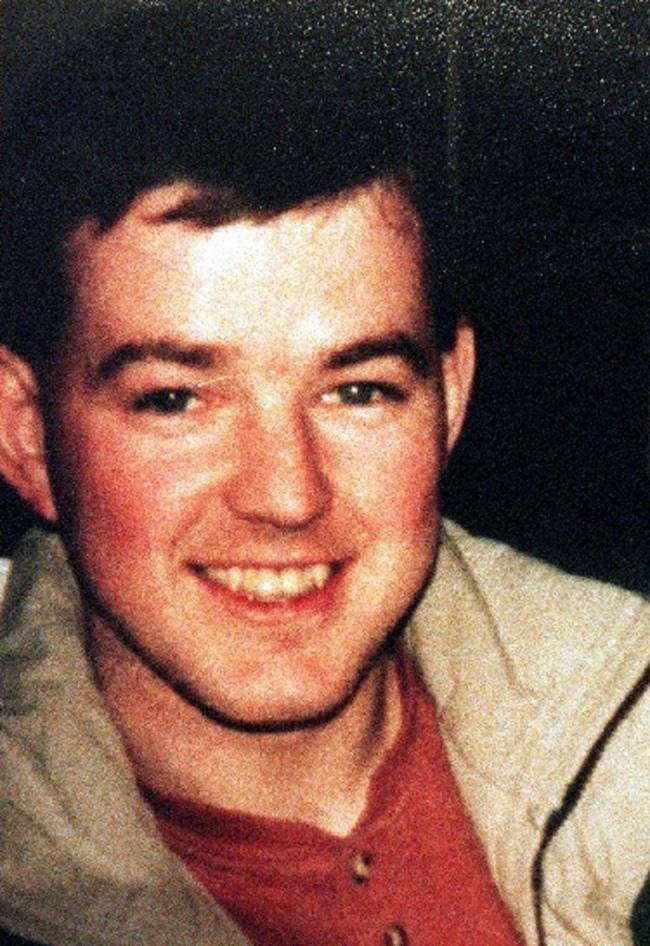 "I have now doubt he would have loved us very much, especially his new grandson.
"Unfortunately, I can't bring him back and I'm just left with photos as a memory.
"He is my star up in the sky."
Now, almost a quarter of century later, police are using new technology to investigate the case.
His daughter added: "I would ask anyone out there with answers to listen to your conscience. Tell the police and let them do their jobs.
"Something you think may be so little could be something big to the police inquiry.
"Anything is better than nothing.
"This will not go way and we will not rest and one day I truly hope we will find the answers and me and my family can have our closure."
Mr Logan's family are offering a £50,000 reward to bring those responsible to justice.
His sister, Dawn Logan-McCance, said: "People's situations change and allegiances change.
"It may make that little bit of difference in somebody coming forward."
To help call Northumbria Police on 101.