TONIGHT, Durham Wildcats make history as they contest their first-ever British Basketball League play-off game, against their North-East rivals Esh Group Eagles.
It is quite an achievement for the Wildcats' coach Lee Davie, who has taken the Durham franchise to their maiden post-season in his first year as playcaller.
His job, when appointed as Dave Elderkin's successor last summer, was simply to make progress. Elderkin had delivered that to an extent, but Davie has carried the Wildcats, in their third season as a professional outfit, into uncharted waters.
But in the Eagles, the BBL champions, they come up against formidable opposition. They have never beaten Fab Flournoy's side, but have made progress in each meeting - culminating in a 99-95 defeat last time out.
Regardless of the result of tonight's first leg at Sport Central, which is followed by the second leg at Newton Aycliffe on Sunday, progress is progress - and Wildcats can be proud of their achievements. But Davie and his team are going to give it their best shot.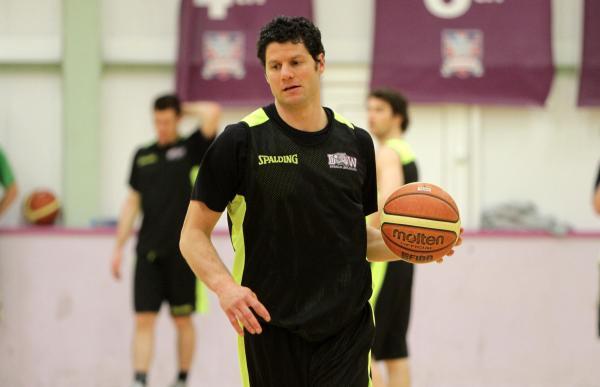 "We've had some painful reminders this season that have cost us games and especially our last one against the Eagles," said Davie.
"Everyone is fully aware of the level of concentration required around the details and also the execution necessary at both ends of the floor.
"We're going to get the Eagles' very best effort, but we're going to prepare to make sure they get ours.
"I think the draw with Newcastle is great for both clubs and for basketball in the north-east - especially with it being a local derby.
"It will eliminate travel and therefore allow both teams a good opportunity to recover before the second game, something which is going to be essential."
Wildcats have achieved 14 wins out of 33 BBL games this season, a record for the franchise - they won ten games last year, just three in their maiden season - and snuck into the post-season with back to back wins in the final games of the regular season, against Birmingham Knights and Cheshire Phoenix.
It's a case of full circle with tonight's game, with Wildcats facing Eagles in a repeat of their first-ever game in the BBL, back in 2011. With a high squad turnover owing to their links with Durham University-based players, who generally play on a one-year contract, there has been little in the way of continuity, but Ralph Bucci is one man who played in that first professional outing, and who will be involved tonight.
Bucci was given a greater role this season, having assisted Davie throughout the year, and the head coach has been impressed with his right-hand man.
"Ralph has been great for our us all year and it still seems from the inside looking out, that he still doesn't get the full credit he deserves for everything that he does for us," said Davie.
"His play has been great all year long. He does whatever we need, whether it be scoring, facilitating or rebounding for example.
"In practice and off the court, he's been a great sounding board for his team mates and also myself."
Bucci, an adopted North-Easterner having represented Tees Valley Mohawks in the past, is also raring to go and can't wait for the action to get under way.
Bucci said: "This draw is great for basketball in the north-east and the atmosphere should be outstanding.
"Obviously Newcastle are top for a reason, so we have to try to control the tempo. We must also try to limit how many easy baskets they get inside and in transition.
"I don't really anticipate either team will change much from what what they were mainly doing during regular season. But, I do expect the games will have more intensity and may be more physical.
"They really are a team that doesn't have many weaknesses, so we are trying to concentrate on having a good week of training and doing all the things we need to, so that we are fully prepared.
"We just have to try to build on the momentum of last weekend, because it was two of our better performances at both ends of the court."
Eagles will be arguably fresher, having enjoyed their Championship success without a game in the regular season's final week.
Flournoy said: "We used the break to rest up, reflect a little bit and rejuvenate ourselves We had no idea until Sunday night who we were going to face so there was little we could really focus on until then.
"Once the lights are on and the ball goes up, all the games that have been played before are quickly forgotten.
"There will be no complacency from us, we know how tough Durham have played us all season and are expecting another battle."
Tip-off tonight is 7.30pm at Sport Central, with the second leg starting on Sunday at 4pm.